Marc, was born in a southren city below the now known city of calathar. His parents worked hard at managing a farm, and keeping food on the table. Back in those days money wasn't quite as easy to find, and hard work had to be done for the little that their was. Marc however was named so cause of his michevious attitude, and I'm sure the folk back then saw it as well as I did. While his parents would tend to the farm, Marc would go out into the wooded lands, and cause trouble for the other folks, that traveled thru those areas. However unknown to Marc at the time, a Huge army was currently tramping the cities to the north of the farm, and would destroy the farm before Marc travelled back to his home. As Marc walked along the path home, he hummed a little melody to himself (for that day he had caught many different creatures) However that joy left him, as he approached his once wonderous town, to see char'ed homes, and black stone. As he entered he noticed there was not one soul left in the town, and that he was alone. That day was like no other for Marc for he swore from that day forth to advenge his parents, and seek out and find them if they still lived. For now he had to find somewhere that he could stay. Getting his gear from the steps that he set down earlier, he set out on this long lonesome voyage. Worn out, and tired is one way to express the way Marc was feeling, for he had been walking for hours, and hours and still nothing was on the horizions except more destroyed land. By the looks of the surrounding the battle had raged hard here, and nothing but black land could be seen in any direction. as the sun set Marc figured he better set camp and eat some of his rations he had in his pack. Cold was that night, and long may I add....However as Marc woke up there above him was a blurry image, of another face. "Ack!" Marc thought to himself, as he jumped up and pulled out his dagger, the other person jumped back and yelled "I'm not going to kill you" well Marc still held the weapon strongly in his hand, and yelled back "How do I know that your not one of the people from the army!" Soleil then stepped forward again, and said "Because if I was one, you'd be dead already" Marc pondered that thought for awhile, then put away his dagger. and asked "why are you out in the midst of this destroyed realm?" Soleil replyed "My home, and city were destroyed...and I had no where else to go" After they talked for awhile they teamed up and continued on the path. Noon came around and a small village could be seen to the northeast. As they approached, they made sure that they couldn't be seen. Entering the village tho proved to be a great choice, for Marc's grandparents lived here, and for some reason the battle missed this village and everything to the east of the village. Wondering how his Grandson lived and made it to the village, the Grandfather ran toward Marc and hugged hi,. then invited both Marc, and Soleil to stay with them. Which they accepted, at least for a few years. One spring day, Marc and Soleil set out, to find a city of there own, and find out if the army of evil had left....as the left that morning they set out in the direction of Calathar, however unknown to them, the evil had come looking once again to destroy, but would it happen with Marc and Soleil there to help fight? Only Marc and Soleil know what happened between that time and the day they Joined Oakley and Kiri, in protecting the area now known as "Barren realms" I suggest asking them how they brought about the destruction of the evil army.
"--Please give credit to Tom for wrighting this story..--"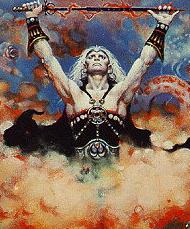 No, This Isnt Really Marc...